About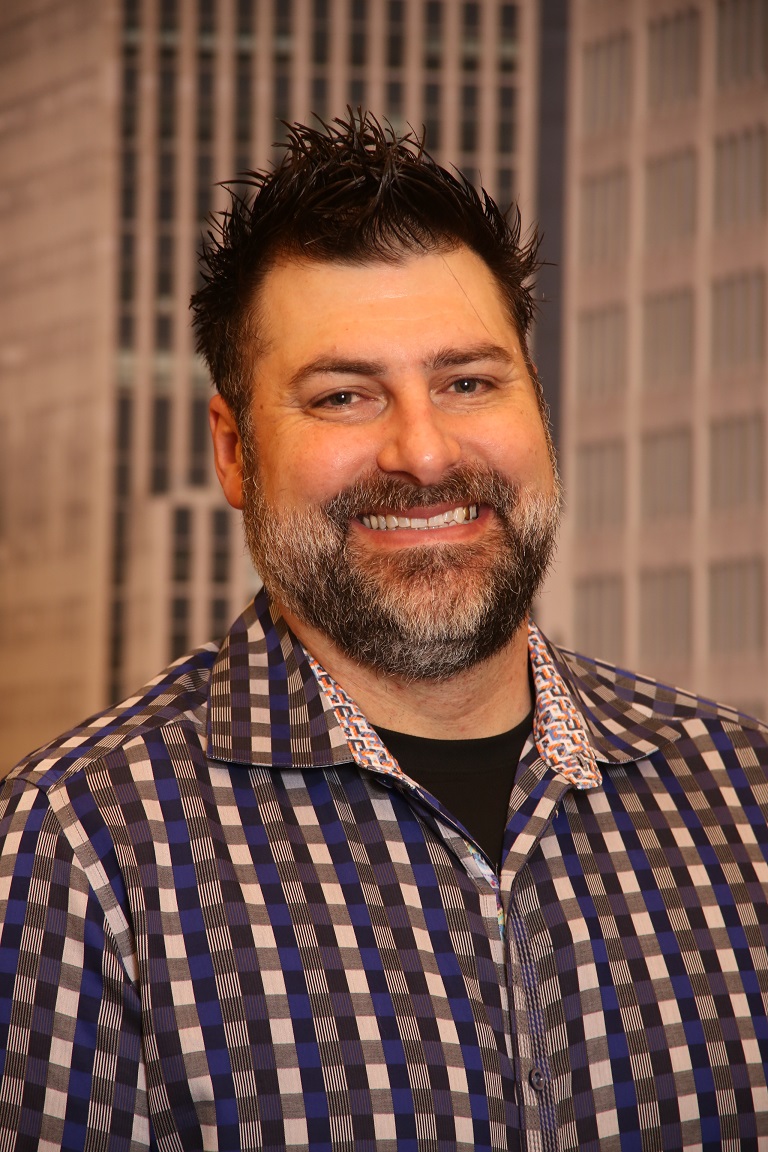 IT MANAGER & LEADER / PRINCIPAL CONSULTANT / ACTIVE DIRECTORY ARCHITECT / TRAINER / SUBJECT MATTER EXPERT
Certified Windows, Security, and Active Directory SME, Cloud & Virtualization Consultant, Microsoft Trainer, 15+ Years of Consulting/Business Experience / 25+ Years IT Experience
My name is Daniel Gilbert, and I am a broadly experienced, results-oriented professional with over 15 years in IT Consulting and Management with specific expertise in technology, productivity, quality improvement, innovation, and profitability issues. This experience enables me to quickly assess key technological and process issues in order to develop and implement solutions with full employee ownership. I am a self-starter who requires little supervision, yet a leader who enjoys the challenge of a team environment.
Thank you for visiting my digital resume.
Active Directory Architect
2019 - Current
Texas Legislative Council, State of Texas
Designed a new Active Directory forest with a security-first approach.
Lead the migration effort from the old forest to the new forest by creating all the processes, scripts, and documentation. The goal was to minimize impact to the end-users and create as seamless and invisible migration experience for the end-users.
Consulted on security issues and initiatives within the old forest and how they would translate in to the new, security-first forest.
Senior Architect
2018 - 2020
U.S. Department of Veterans Affairs (VA)
Windows (primary) and Citrix (secondary) infrastructure architect for the VA's MASS (Medical Appointment Scheduling System) Proof of Concept project.
Created processes and procedures for installation and maintenance of the MASS Windows/Citrix infrastructure.
Architect
2017
U.S. Department of Veterans Affairs (VA)
Designed and documented four approaches to Active Directory in any Cloud Service Provider (CSP) that the VA would use moving forward.
Manager, Global Information Security
2014 - 2017
Hospira, a Pfizer Company
Manager of the Active Directory, Messaging, and Identity Management teams. Led 3 teams of 21 Engineers total.
Technical Architect for AD Restructure and Trust with Pfizer AD Forest, Exchange/Lync Federation with Pfizer, and implementation of Forefront Identity Manager and upgrade to Microsoft Identity Manager.
Transitioned Hospira from a manual Account/Group provisioning/deprovisioning process that required 20+ employees to manage to an automated process that required no intervention and little management. Reduced necessary headcount by half and shifted employees to different roles and focus.
Designed and managed the rollout of Windows 2012 R2 Domain Controllers and the retirement of Windows 2003 DCs while meeting audit compliance and security requirements for FDA regulations and validated systems.
Technical and Management Lead for migrating all Active Directory, Identity Management, LDAP, DNS, LDS, and Federated services from 3 Hospira Datacenters to 2 Pfizer Datacenters.
Datacenter Migration Manager
2009 - 2013
IBM then Xerox; State of Texas Datacenter Services contract (Xerox took over from IBM in May of 2012)
Team Lead and Manager for all Windows and Novell Engineers on the Transformation & Build teams. Led a team of 16 Engineers.
Consulted with each State Agency on the processes and timing required to migrate Active Directory (domain controllers, member servers, and objects) to the datacenter.
Responsible for evaluating the existing technologies and processes for doing physical-to-virtual migrations, then transitioning the team to new toolsets and processes.
Created migration plans, workflows, and contingencies for migrating NT4, Windows 2000, and Windows 2003 domains to the datacenter.
Worked with PMs, agencies, and engineers to plan and manage the schedules for migrating servers from the agency's sites to the new VMware infrastructure at one of the Consolidated Data Centers.
Created standards, processes, and documentation for use by the PMs, Architects, and Engineers.
Active Directory Architect and Advisor to CEO
2006 - 2008
Loyola Marymount University
Consulted with the CEO and IT Directors to advise on current and future projects to provide an objective, outside perspective and expertise.
Analyzed the current Exchange 2003 environment to find and remediate all errors. Once the environment was stable, created a project plan for migrating to Exchange 2007.
Repaired the Active Directory and DNS environment then planned and executed the restructuring of the Active Directory environment.
Provided guidance, knowledge transfer, and documentation to all the IT employees.
Active Directory Architect
2004 - 2006
Manor ISD
Redesigned the entire inter-campus infrastructure to use the latest technologies and security.
The redesign included upgrading all workstations to Windows XP and using Group Policy to lock down student machines.
Planned deployment options to use a combination of Ghost, SMS and WSUS in order to control updates and system redeployments and also to provide centralized management, reporting, and inventory.
Designed the AD and Exchange structure from the ground up to limit teachers and students from unauthorized access and to prevent security breaches.
Active Directory and Exchange Architect
2003
NetSolve
Solely responsible for the design, documentation, and supervising the Windows NT to Active Directory migration for the company. The structure was a single domain consisting of 2 sites, 400 users accounts and 400 machine accounts.
Responsible for the documentation, planning, and testing of an Exchange 5.5 to Exchange 2000 migration.
Consulted with the client on a variety of products and technologies to help streamline the IT infrastructure and reduce the total cost of IT ownership per employee. These included the implementation of workstation upgrades via SMS, a Software Update Services server, and tailored Active Directory Group Policies.
Migrated from UNIX Bind DNS to Microsoft Active Directory integrated Dynamic DNS.
Active Directory Architect
2002
Texas Guaranteed Student Loan Corporation
Responsible for the full migration to Active Directory from a mixed Windows NT / Novell environment.
Designed comprehensive migration plan to include Active Directory, authentication, DNS, DHCP, RAS, web access, policy distribution using MSI and GPO's, and more, for both internal and external clients.
Revamped the domain security structure without any loss of functionality in order to increase and maintain high security standards.
Migrated user home directories, shared file storage, printing, and group policies from Novell to Active Directory.
Created a mirrored test environment to test and refine all changes to be made to the production environment.
Worked with several different company organizations in order to develop a distributed management policy using Organizational Units.
Projects
These are some of the public projects I have worked on either for clients or in my spare time. All works are freely posted and have no license restrictions other than what GitHub has by default.
Link:
https://github.com/DanGilbertTX/DigitalResumeCreation
After creating this site you are on, I decided to document exactly how I did it and the issues I had to troubleshoot. I have included the files I modified and any other tweaks necessary to make my site work. Please reach out to me if you need more information.
Link:
https://github.com/DanGilbertTX/ADCloningScripts
When working with a client recently, I was asked to create a DEV and TEST environment for them that mirrored their Production AD environment. I start searching to find PowerShell scripts that would do that. I could not find a single end-to-end script that did it. I was a bit surprised and set out to create my own. This is the result of several hundred hours of research, scripting, and testing.
3 different scripts for getting source objects, creating the new domain, and keeping the source and target domains in sync.
All scripts have customizeable variable sections at the top where necessary.
The scripts avoid hard pathing and all use relative paths.
The whole process will take a LONG time to run. Several hours at least. Especially for a large environment.
Tested only on Windows Server 2019 with Exchange 2019. Should work on newer or older Server OSes and Exchange with a small bit of tweaking.
This is a living project, so feedback is always welcome.
Education
2021
Western Governors University, Salt Lake City, UT
Information Security & Assurance
Cybersecurity Management
Ethics & Cyber Law
Secure Systems Analysis & Design
Digital Forensics & Incident Response
Hacking Countermeasures & Techniques
Web & Cloud Security
Risk Management
Data Management
Technical Writing
2023
Western Governors University, Salt Lake City, UT
Marketing
Managing Human Capital
Managing Organizations and Leading People
Global Economics for Managers
Accounting for Decision Makers
Financial Management
Ethical Leadership
Data-Driven Decision Making
IT Project Management
IT Strategic Solutions
Certifications
Formal education at an institute of higher learning is not the only validation of knowledge. Certifications validate the knowledge and skills gained. I started with my first Microsoft certification in 1997 and continue pursuing certifications today.
Microsoft
MCP ID# 441744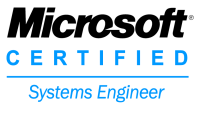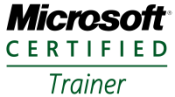 Microsoft Certified Trainer (Alumni)
Microsoft Certified: Azure Administrator Associate
Microsoft Certified Systems Engineer (MCSE)

Windows NT 4.0
Windows 2000
Windows 2003

Microsoft Certified Systems Engineer (MCSE): Messaging
ISC2
ISC2 Membership# 478546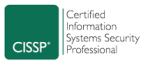 Certified Information Systems Security Professional
PMI
PMI Member ID# 4253977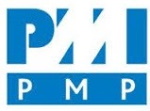 Project Management Professional
VMware
VCP ID# VCP136976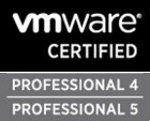 VMware Certified Professional 4 – Data Center Virtualization (VCP4)
VMware Certified Professional 5 – Data Center Virtualization (VCP5)
EXIN
Candidate# 4935666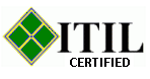 ITIL Foundation Certificate in IT Service Management
CompTIA
Candidatite ID# COMP001020663685




A+ Certified Technician
Network+
Security+
Cybersecurity Analyst (CySA+)
Pentest+
Specialties
These are the areas in which I am a subject matter expert and yet am still constantly looking to improve upon.
Active Directory
Everything from troubleshooting issues to implementing identity management and security to building brand new AD infrastructure and migrating users, computers, and applications to the new environment.
Microsoft Windows
I have been working with Microsoft Windows since the late '80s and am continually finding new features and ways of managing it.
Scripting & Automation
Writing and optimizing code in the PowerShell, DOS Batch, python, and Bash scripting languages.
Identity Management
Full life-cycle management of users and groups in an Active Directory environment. From initial provisioning to final deprovisioning.
Migrations
Migrating users/groups, servers, and applications to new environments such as greenfield AD, Azure, or a new datacenter.
Information Security
Taking and implementing security-first postures for all aspects of IT for clients.
Military
I joined the Army and served for 3 years after graduating High School. It formed the basis of the person I am today.
Combat Medic
1991 - 1994
U.S. Army
Miltary Occupational Specialty: 91B10 Medical Specialist
Rank Upon Honorable Dischage: E-3
Basic Training: Ft. Jackson, SC
Advanced Individual Training: Ft. Sam Houston, TX
Permanent Duty Station: Fitzsimons Army Medical Center, Aurora, CO

Nurse's Aide on a General Medicine and a Hematology/Oncology Ward. Responsible for the patients' sanitary needs and comfort. Also performed any minor procedures prescribed by the physician or nursing staff.
Screened and examined patients at an Outpatient Clinic. Also performed any phlebotomy or other testing prescribed by the physicians.
Field exercises and training on a yearly basis as ordered by the command staff.
Contact
Please feel free to email me with any questions you may have.